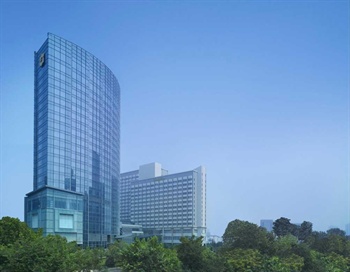 The Shangri-La Hotel, Qingdao is one of the newest hotels in Qingdao, having been renovated in 2016.
Traveling to the hotel is easy with Qingdao Railway Station located approximately 7km away and Liuting International Airport roughly 26km away. The closest major public transportation, WuSiGuangChang Metro Station, is only 300m away. The hotel is located close to many of Qingdao's attractions including Wusi Square and Badaguan.
When guests have some time on their hands they can make use of the onsite facilities. Airport pickup can be arranged by the hotel upon request. This Qingdao hotel provides parking on site.
Our guests rate this hotel as one of the best hotels for cleanliness. This hotel is particularly popular with those traveling with families.